About the Master of Sustainability Leadership degree
The Master of Sustainability Leadership (MSL) degree at Arizona State University will prepare professionals to advance social and environmental responsibility. The program teaches organizational leadership skills through the lens of sustainability. This fully online program equips graduates to drive high-impact global sustainable results for their companies, organizations, and communities through their own careers. Graduates will be prepared to advance sustainability practices and strategically communicate sustainability as the gold standard for best institutional practices. Through the program, students focus on strategy, global context, leadership and communications.
The program is administered in collaboration with ASU Online
Fall Start: August
Spring Start: January
Length of Program: Typically two years or less
Delivery: 100% Online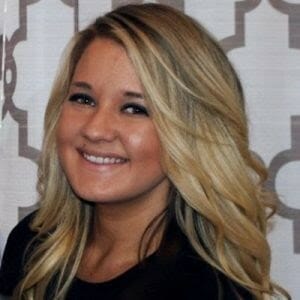 Learning outcomes
MSL graduates will complete the program with the following:
An understanding of critical knowledge, approaches and tools at the interface of sustainability and leadership.
Proficiency in applying solution-based knowledge and tools for institutional development and change for sustainability.
The ability to successfully lead institutional change and development toward sustainability.
A proficiency in building and communicating cases for sustainability, including opportunities and challenges.
An understanding of emerging global sustainability context and proficiency in life-long learning in this rapidly evolving arena.
Curriculum
A minimum of 30 credits hours is required for the Master of Sustainability Leadership.
| | |
| --- | --- |
| Requirements and electives | Credits |
| Core courses | 18 |
| Electives | 6 |
| Culminating experience | 6 |
| Total credits hours required | 30 |
Have at least five years of work experience? You might consider the Executive Master of Sustainability Leadership program. This is a cohort-based lockstep, full-time accelerated program for working professionals. The curriculum is almost identical, but the executive program offers an immersive experience in Washington, D.C.
Compare sustainability leadership programs.
Graduate handbooks
Courses
Core courses (18 hours)
The MSL curriculum includes two introductory/foundational courses and four thematic areas: leadership for sustainability, sustainability and strategy, communications and change management, and global context of sustainability.
SOS 508 – Pathways to Sustainability (3)
SOS 509 – Leading Sustainability Transitions (3)
EMS 522 – Mastering the Global Sustainability Context (3)
EMS 523 – Strategic Sustainability and Leadership (3)
EMS 524 – Sustainability Storytelling and Communications (3)
EMS 525 – Essentials of Transformative Leadership in Sustainability (3)
Electives (6 hours)
Students select six credit hours of 500-level electives in line with their overall goals and objectives for their plan of study.
Culminating experience (6 hours)
Each student will undertake a capstone project, including a final presentation of project outcomes. The project will be developed over two courses.
EMS 589 – Capstone Preparation (3)
EMS 593 – Applied Project (3)
Estimated costs
Cost estimates can be found at https://asuonline.asu.edu/what-it-costs/.
MSL tuition is based on residency status. Tuition and fees cover all program costs with the exception of an admissions application, books (estimated to cost $500-$600 for core courses in total), student ID card, any equipment needed to access the online learning modules, graduation application and convocation regalia.
Tuition, fees and book costs associated with elective courses may vary.
Have a question about the Master of Sustainability Leadership degree?
Ask us about sustainability at ASU and the diverse environmental, social, and economic focused degrees offered by the School of Sustainability!